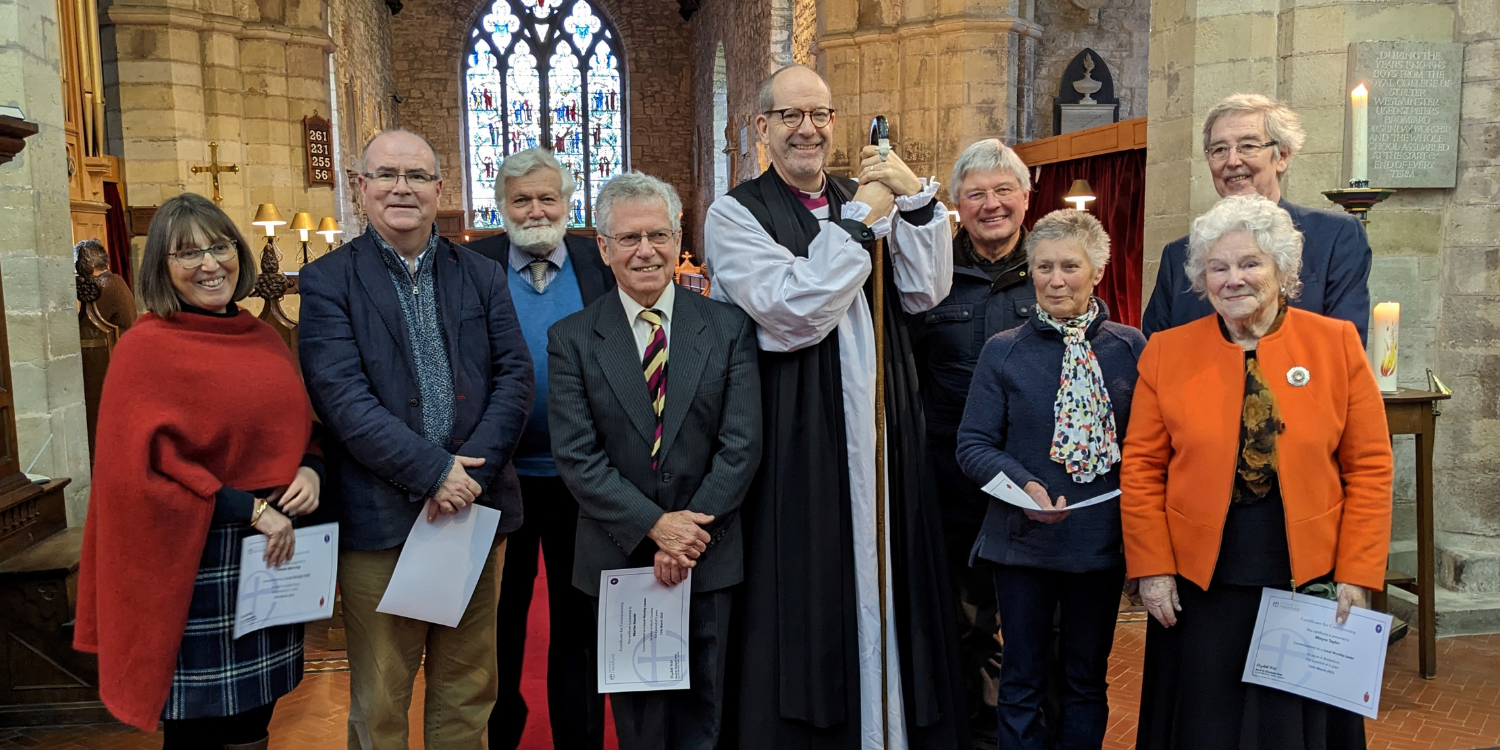 The Local Worship Leaders pictured (L-R) are: Louise Manning, Robert Hollis, Peter Mercer-Wilson, Martin Hewitt, Roger Wilkins, Lindy Howlett, Moyra Taylor and Mark Franklin
Last Sunday, Bishop Richard commissioned 10 new local worship leaders in Bromyard deanery during a special service at St Peter's Church, Bromyard.

The men and women came from benefices across Bromyard deanery, having trained together on a course with Reader Chris Evans from Whitbourne and Local Ministry Team Leader Elizabeth Wild. They are the first group of Local Worship Leaders to be commissioned in the diocese. Elizabeth said: "We pray for these individuals as they step into their ministry. It has been a privilege to enable and equip them through the local ministry course as it is such an important ministry. I look forward to seeing many more people recognised in this way."


To learn more about the opportunities in local ministry, please visit our webpage or email Elizabeth Wild for details of the next training course.