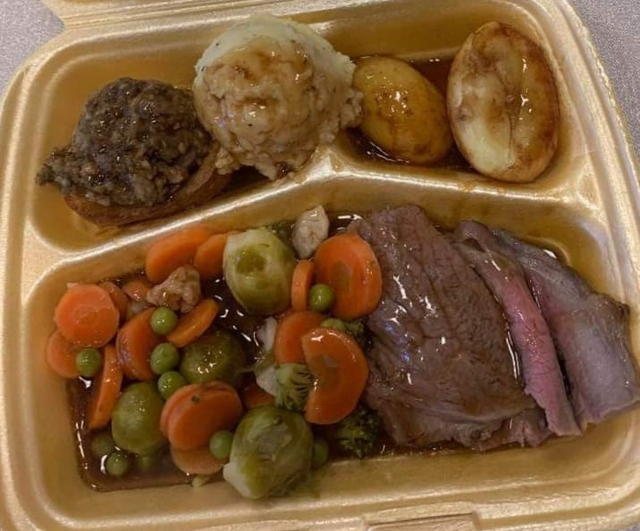 I used to think I was an introvert. In some ways I still do. I enjoy alone time to refresh and charge my batteries – reading books, painting, exercising, retreat time - but I also find being with people energising and sustaining. I guess that makes me an extroverted introvert. Or something.
So why am I telling you this? Well, like many others, I continued to work throughout lockdown. I did have the option of being furloughed but felt that my 17.5 hours of intergenerational mission in South Wye might be necessary to keep me sane. It turned out that this was truer than I expected. I found lockdown unbearably hard. I carried on with my job (migrating online), homeschooled the children (badly), and pottered in my garden (less badly but certainly not expertly). I was surrounded by people – I live with my fabulous husband and five wonderful sons – but as the weeks progressed I increasingly missed my interactions with the outside world, often feeling lonely and somewhat depressed.
It was quite by chance that I noticed a charitable organisation asking for a stand-in cook on Facebook one weekend. Now I'm certainly not a cook, but my (too many) years of catering for luncheon clubs and harvest suppers have left me with some culinary abilities. And the opportunity to legitimately get out of the house whilst also doing something good seemed to be a win-win. So it was that I became a tiny part of Dixie's Covid SOS, spending my weekends as an assistant in the most amazing kitchen team, catering at the height of the pandemic for 250 elderly and vulnerable shut-in people each day.
Of course the focus of this article ought to be how God's love motivated an army of ordinary people to perform extra-ordinary kindnesses during lockdown. Because it did. Whether they knew it or not, every one of the drivers, chefs, kitchen assistants, servers and administrators that I encountered during my shifts shone out with the love of God… acted as a community of God… embodied the kingdom of God. It surprised and fascinated me, and led me to question the role of the holy spirit in the world… whether s/he is as much at work in those who do not claim to journey with God as those who do. Certainly, food for reflection, and yet because I, flawed human that I am, tend to be ego-focused, my actual reflection is about God's provision… for me.
It's a silly thing really because, in the light of the wider situation, my needs were ridiculous and entirely self-centred. Despite this, God saw them and acted. I fully believe that he led me to cook that first Sunday dinner, as much for my sanity as for the people it blessed. Because those weekends in the kitchen were life giving and sustaining; they got me through. They also reminded me that God cares. He cares about the stuff that I worry has little significance. He cares about the contradictions in my extrovert-introvert nature. He cares that I need people and conversation and laughter. He cares about me and he cares for me. He is a God who can be trusted and, as we journey forward in these unfamiliar and challenging times, I am thankful.