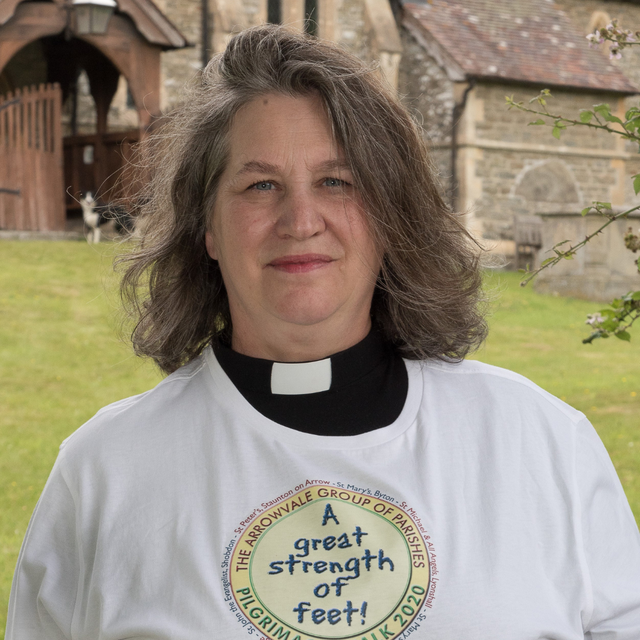 Following in the footsteps of Bishop Richard who began a prayer pilgrimage earlier this month, Rev Anna Branston plans to walk between all the parishes of the Arrowvale Group in north west Herefordshire over the last weekend of September. The pilgrimage will see the local Rector, hold a service of prayer and thanksgiving in each of the six churches.
Rev Anna explains: "During lockdown I have spent a deal of time considering how we as the church should respond when the lockdown is loosened. There are two things that struck me as most important.
"The first is to be able to speak of the pain and difficulties we have each experienced; what the Bible calls lamentation. It is a human need to have our stories heard by others. Only when we feel that we have been heard can we move on to healing ourselves.
"The second is to give thanks. People everywhere can agree that the community spirit we found during lockdown must carry on."
Prayer pilgrimage has seen a huge resurgence in recent years, in part thanks to TV programmes as people make connections between walking in the countryside and spirituality. But the origins can be found it the way early medieval priests and monks moved throughout our countryside spreading Christianity and using pilgrimage as a time for prayer, meditation and reflection, spending time admiring God's creation.
Anna hopes that as she walks around the parishes of Arrowvale, others will join her on her pilgrimage and will share prayer requests.