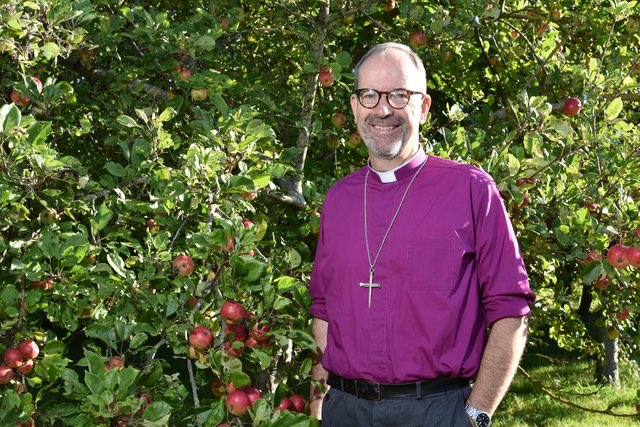 As I write this column, we are teetering on the brink of a no deal Brexit. By the time you read it, everything will be 'sort of' either fine or it may be sensible to avoid travelling to Europe via Dover! We will face either a future full of opportunities, or economic chaos that will blight the prospects of a generation.It seems to me that we do not appear to be very good at finding the middle ground, and at this point, nobody can know the outcome.The future is always uncertain and unpredictable.
As the world gets more and more complicated, interrelated and baffling we feel more insecure.When we feel like that, we are often drawn towards simple answers to complex problems.Leaders feel they have to project an air of authority and seem reluctant to admit it when they make mistakes, preferring to tough it out. I am not saying this from any place of superiority.I feel a similar pressure myself.It is no secret the organisation I lead (the Church of England in this part of the world) is not doing too well as measured by the statistics of attendance and age profile.We have some fabulous, hardworking and generous people, who have come up trumps during COVID.They have contributed to food banks, volunteered, built up community and helped with those unable to get out. Church people of all denominations have shown the difference faith makes, but we have not been that successful in persuading others to join us on the faith journey.
Leadership, whether in the church, politics, education, health or business is a challenge today. It happens in an environment where authority of any sort is more often viewed with distrusted. The temptation to react to whoever shouts loudest makes it more likely that decisions will be short- term judgements about what's most popular rather than what is right.
The best advice I have received is to lead with 'confident uncertainty' and to be a non-anxious presence!As Corporal Jones used to say in Dads Army, "Don't panic Captain Mainwaring!" I suppose I have an unfair advantage in the role model of Jesus, who led like that all the time, even when everything seemed to be heading south.The older models of leadership were all about the strong alpha (usually) male driving things forward confidently from the front. Jesus modelled something a lot more collaborative and provisional, but as Rudyard Kipling said, "Keeping your head while all around you are losing theirs".
+Richard